Cylinder Performance Optimization

Low reliability and availability can be improved by removing recurrent failures and making your compressor flexible against upset gas conditions.



Some sample graphs follow.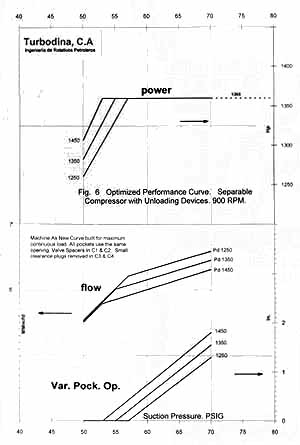 This curve/map is the result of the detailed diagnostic and optimization process. It tells you how to handle your variable pockets and the gas flow you are delivering with your compressor "as new", after the retrofits take place.
But, what about after two (2) years of operation ?. Is my machine to be derated due to wear ?. How ?. What's the maximum acceptable ?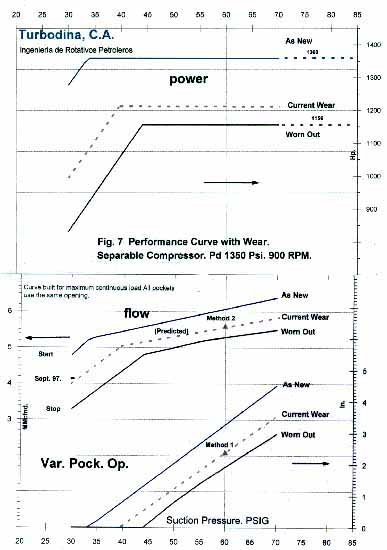 Arachnida Web Factory